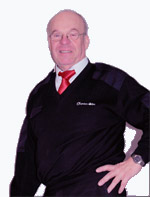 It is of most importance that You as a customer demand top quality, both on the equipment, and the chauffeurs when you decide which agency to collaborate with. At Charter-Tur AS we make sure to provideYou with top quality buses and the most experienced drivers.

One of our specialties is organizing tours for companies to conventions.
Excursions for schools, senior citizens, or other groups. For sports or leisure.

Please feel free to contact us for all kinds of inquiries by telephone +47 69 25 02 22,
or by e-mail: Denne e-postadressen er beskyttet mot programmer som samler e-postadresser. Du må aktivere javaskript for å kunne se den.
..keep in mind - there is always valuable cargo in a bus!
Kind regards from us at Charter-Tur AS